Couples Testamentary Trust Bundle
Singles Testamentary Trust Bundle
Policy Guide for Advisers, Licensees and Accounting Practices
Standards & Accreditation – for building Estate Planning documents on our law firm's website –

free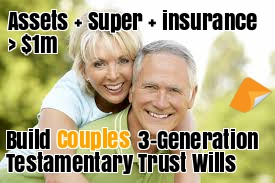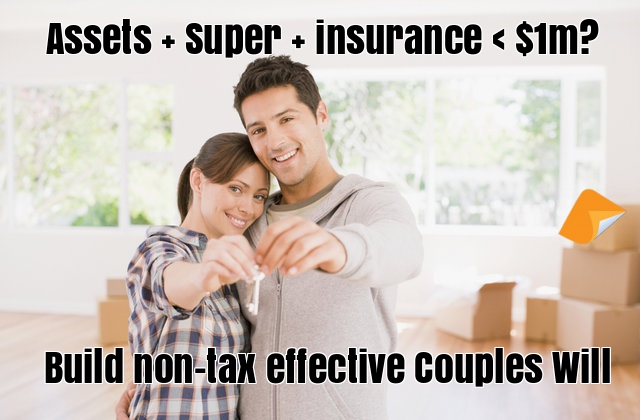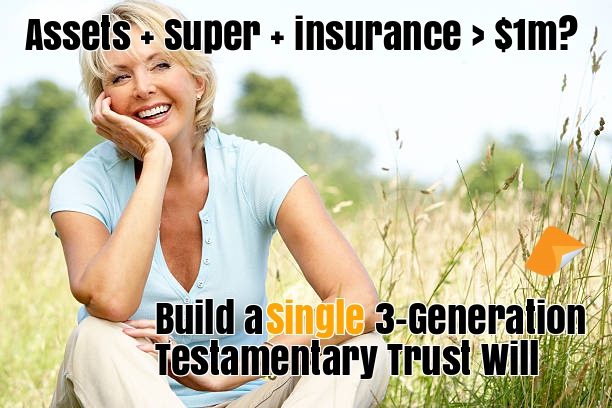 ---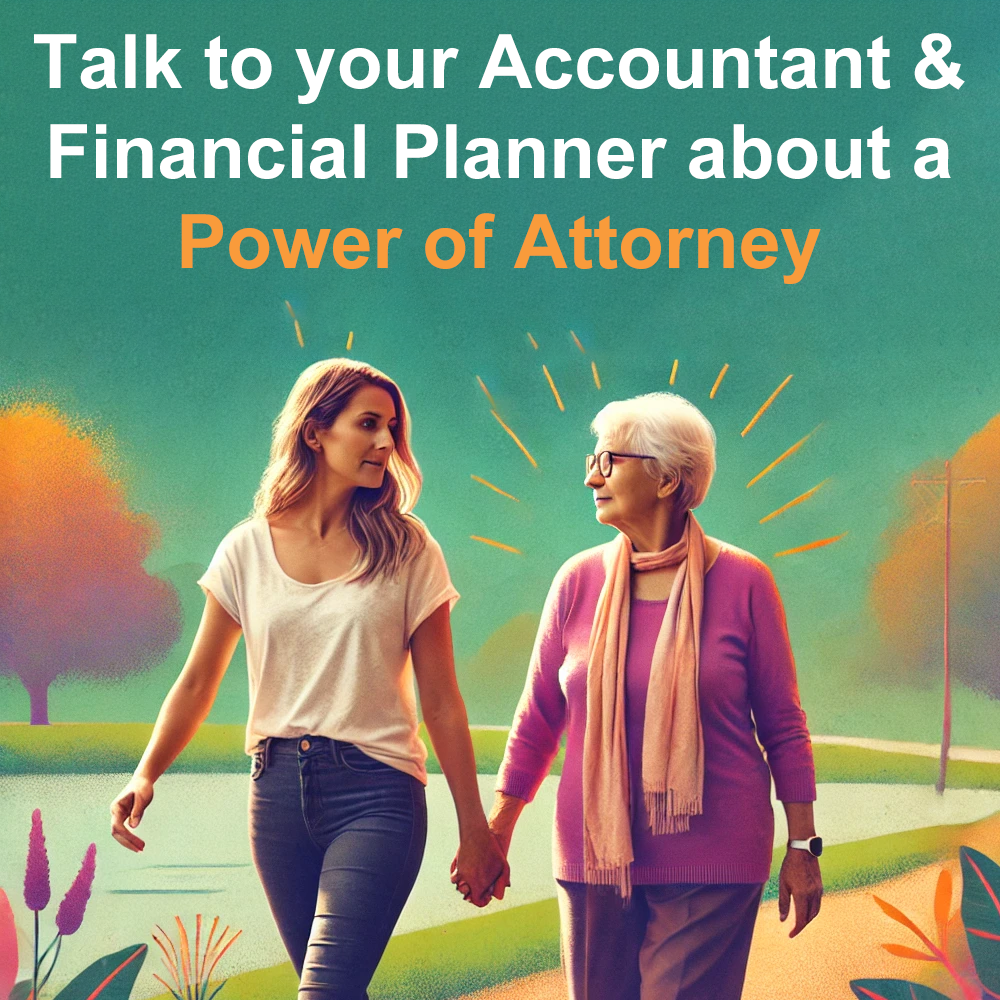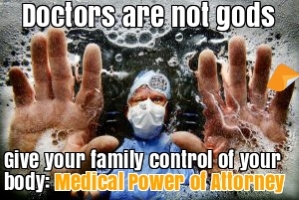 ---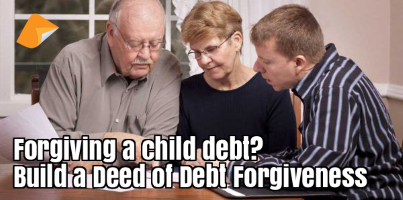 ---
Question and answers
Difference between
Testamentary Trusts

and

3-Generation Testamentary Trusts

We were the first lawyers in Australia to prepare Testamentary Trust wills. This was in May 1994. We stopped preparing them in 1997 when we invented the 3-Generation Testamentary Trust. These are the advantages:
A

3

-Generation Testamentary Trust works for the next 3 generations. Your children can pass down the 

3

-Generation Testamentary Trust to their children. They last for up to 80 years – longer in South Australia.
The

3

-Generation Testamentary Trust is permissive in nature. Each beneficiary (without reference to any other beneficiary) can set up none or as many

3

-Generation Testamentary Trusts as they wish.
For example, you die leaving everything equally to your three children. The first child sets up one 3-Generation Testamentary Trust for herself. The second child sets up none – just takes the money (that is not tax effective but it is their decision). The third child sets up five 3-Generation Testamentary Trusts. Whey did the third child set up five trusts? You would need to ask them that question. Perhaps there were high-risk business assets and their accountant wanted to quarantine them. Perhaps they had a succession plan for their own children. Perhaps some of their inheritance is going to be invested overseas.
In contrast, the Testamentary Trust is mandatory. There is one trust per beneficiary. Each beneficiary must set up the trust. That is not flexible.
3. All assets must go into a Testamentary Trust – it is a mandatory requirement of the Will. In contrast, the beneficiaries decide what goes or does not go into a 3-Generation Testamentary Trusts. It is not always appropriate to automatically put every asset into a trust. For example, for a family home, your beneficiaries have 2 (often 3) years to sell it and not pay any CGT on the increased value from the date of your death. However, they lose that 2 years upside if you put a dead parent's family home into a trust.
4. If all the beneficiaries agree they can take specific assets without stamp duty or triggering CGT. For example, you may have $1m in shares, $1m in real estate and $1m in cash. One child wants only shares. The other only wants real estate. The youngest wants cash. Not a problem. With a 3-Generation Testamentary Trust Will, they can distribute your estate in that way and not incur any stamp duty or CGT. In contrast, with a Testamentary Trust, the children have to pay stamp duty and trigger CGT to obtain that outcome.
5. Your beneficiaries can use these additional trusts which are in the 3-Generation Testamentary Trust Will: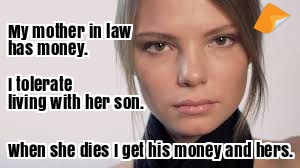 3-Generation Testamentary Trusts – reduces CGT, income tax & stamp duty for up to 80 years from date of death
Superannuation Testamentary Trust – stops the 17% or 32% tax on Super going to adult children (better than a Superannuation Proceeds Trust)
Bankruptcy Trusts – if a beneficiary is bankrupt
Divorce Protection Trust – if a child separates stops Family Court taking your money
Maintenance Trust – if the beneficiary is under 18 or vulnerable
It is all about flexibility. As tax and superannuation lawyers we believe the art in preparing Wills comes down to one word: flexibility. You don't know:
when you will die
what the tax laws will be
what assets you own (when the children put you into that nursing home your family home and shares are often sold)
 Where do I store my signed Will?
When you build the Wills and POAs you are given advice on where to store your legal documents. You generally store them at home or in the bank, or with the executors (for a Will) or attorney for a POA.
Is there a formal process for retrieving and destroying our previous Wills and POA's from our old lawyers?
You don't need to destroy old Wills. You don't need to tell anyone you made new Wills. It is a private and personal matter. You can if you wish, contact the old lawyers and ask them to destroy the old Wills. The Public Trustee often get upset when you tell them you made new Wills. They stamp their feet and demand that you send them the original Will or at least a copy. Most people tend to ignore the Public Trustee and State Trustee in Victoria's demands – which is good advice.
We can build two types of Wills: simple or 3-Generation Testamentary Trust. Which is best?
 If your family home, superannuation, shares and life insurance are over $1m then you should build 3-Generation Testamentary Trust Wills. However, if you can afford it you should always build 3-Generation Testamentary Trust Wills. They 1. reduce the 30% tax on your Superannuation 2. contain a Divorce Protection Trust in case your children, grandchildren or beneficiaries ever get divorced, and 3. generally save tax for up to 80 years from the date of your death.
Is it a good idea to have more than one original signed Will?
Sorry, but that is not possible. You can only have one original signed Will. You cannot have two signed Wills. To labour the point: if you sign a Will now, and in 2 minutes time sign another Will then the second signed Will is the only Will in existence. When you sign a Will it automatically renders all older Wills null and void. In contrast, you can have many signed original POAs.
What about POAs – can I have more than one?
Q: How do I get certified copies of POA's to store with the POA's so they have immediate access to the power in the event of an emergency? Is this just getting photocopies of the original document and getting a police officer to certify each page?
A: Certified copies are usually not accepted by a bank. They are never accepted by the local titles office. In the covering letter that you get with each POA, it suggests that you print out two copies of each POA. But you can print out and sign more if you wish. If you want 5 copies of each POA then print out 5 copies and sign all of them. (As you see from above, you can only have one Will, but you can have many POAs.)
Do you have a template to jot down the assets of the Willmaker?
Your financial planner and accountant consider your assets and how they are owned. However, this is of little interest in the building of the Will. For example, if you are leaving 'everything' to your spouse and then everything to your children once both dead then what assets you own are not relevant. 'Everything' is going to your spouse. Also, as you don't know the time of your death you do not know what assets you own at death.
Can I see a sample of the document?
Yes, all our documents have a sample that you can see before you start building the document.
Can I get a list of the questions that are asked?
Yes, all out documents have a checklist which you can download and print.
Apart from the Will, Enduring POA and Medical POA what else should I consider for my Estate Planning?
You may also consider:
Plus when you have a Family Trust:
Plus when you have a Self-Managed Superannuation Fund:
Are there any Estate Planning training courses?
Yes, there are two training courses (which are currently free) you can complete online:
Our accounting house wants to develop an internal Policy for Estate Planning and building Wills online. Can you help?
Yes, f
or free financial planners, dealer groups and accounting houses can build their own Estate Planning Standard Policy here
.
It sets out best practice when your staff build Wills and Estate Planning documents on our law firm's website. It also has marketing information you may wish to use.
Does a beneficiary have to set up a Testamentary Trust?
 Sadly, when the Will only contains a common garden variety Testamentary Trust, the beneficiary is forced to set up a Testamentary Trust. This is when the Will maker dies. However, this is not the case with a 3-Generation Testamentary Trust. With a 3-Generation Testamentary Trust Will, each beneficiary can set up one or more Testamentary Trusts – or none. Say the beneficiary is getting the dead person's family home. The beneficiary is at liberty to just transfer the home directly into his name. This is without the need to set up the testamentary trust.
What is the cost for my beneficiaries to set up and maintain 3-Generation Testamentary Trusts?
Only after you die are your beneficiaries at liberty to activate their 3-Generation Testamentary Trusts which you put in your Will all those years ago. There is no cost for them to set them up. However, your beneficiaries instruct their accountant to do yearly trust tax returns. For example, the accounting fees for my now deceased father, for the yearly tax returns on his Testamentary Trust, is $550 per year. That is what the accountant charges.
There is no cost to set up the Testamentary Trusts when you die – they are already in your 3-Generation Testamentary Trust Will. They sit dormant in your Will. When you die only then do your beneficiaries consider activating the Testamentary Trusts in your Will. That is the decision of each beneficiary. Each beneficiary independently sets up their Testamentary Trust(s) without regard to what the other beneficiaries are doing. For example, if you have 3 children then after you and your spouse die the 3 children get a third each. One child may set up 4 Testamentary Trusts for their third. The second child may activate just one Testamentary Trust. The third child activates no testamentary Trust – that child just takes the money (which would be very sad because the 3-Generation are natural tax havens.)
Is Probate more complex or expensive when the Will contains Testamentary Trusts or 3-Generation Testamentary Trusts?
There is no added expense in getting Probate. However, there is an ongoing yearly expense in maintaining testamentary trusts. This the fee that your accountant charges to do the trust tax return each year. However, the savings in tax is usually worth this accounting cost. They operate for up to 80 years from the date of the Will maker's death. But a trust can be wound up in any year if it is no longer required.
What if Mum and Dad die together?
Mum and Dad only have one 12-year-old child. Their backup Executors are the child, an uncle and an aunt. The child will probably be in their 60s when Mum and Dad die. In that instance, the uncle and aunt are likely to renounce their positions as executors (they may be dead themselves). But what happens if mum and dad both die today? In that sad situation, the only Executors are the uncle and aunt. The child cannot be an executor because the child has not yet turned 18.
What is the difference between an executor, trustee and

guardian

?
In this situation, the executor and trustee are the same thing. The executor/trustee carries out your wishes in your Will.  They administer your estate. They set up the appropriate trusts. They lodge tax returns. A
guardian
is someone that looks after your under 16-year-old children. The executor gives the
guardian
money to look after your young children. They can be the same persons. You don't state in the Will how much money. This is because there is a Maintenance Trust. It provides the Executor with the ability to release the correct monies for expenses that are considered to be in child's best interest. It is inappropriate for the Will maker to add an extra layer to this and set amounts to be paid to the child. This 'ruling from the grave' is not correct and is too rigid.
Can the people that look after my infant children (guardians) use the money in my Will to help my children?
Look it is a waste of time reading these questions. You are better to start building the Wills. You need to embark on that journey. Read the hints and watch the training videos it answers all of these questions. But, to answer this question, of course money can be used to protect your children. We are working on a matter at the moment where the Executors and Guardians have decided to put an aunt in the family home until the children all finish high school. But start building the Wills to get the full answer.
When a beneficiary reaches the Age of Majority does the trust 'vests'. Or is there just a change of control?
A 3-Generation Testamentary Trust Will contains many trusts. For example, if you die with a child under 18 then the 'Maintenance Trust' is automatically activated. When the child turns 18 they take control of the trust.  The child can, at any time, change the trustee. Whether the trust 'vests' (finishes) is a question you need to ask the child – it is their decision. However, the child is likely to continue using the Testamentary Trust because:
there are many tax benefits.
the child can borrow money from the trust, or buy a boat or a house. They do anything they want. The 3-Generation Testamentary Trust merely saves tax it doesn't stop the child from using the money as that child sees fit.
if the child, grandchild, great grandchild separates the wealth in the Trust is not available to the family court or the bankruptcy court. This is because there is a Divorce Protection Trust and Bankruptcy Trust in the Will.
You can increase the age of majority to above 18. You can make it 21 years of age – or even 99 years of age if the child is mentally challenged.
Family Trusts vs Wills – never the twain shall meet
Family Trusts have nothing to do with Wills. And Wills have nothing to do with Family Trusts. They have separate laws and tax rules. A Will gives away what you own. In contrast, you don't 'own' the assets in your Family Trust you merely control the assets. To put in place a succession plan for a Family Trust build a "Deed of Variation to update the Appointor".