Estate Planning Policy Guide for
Accountants and Financial Planners
---
Compliant for accountants, advisers and licensees
Best practice for accountants and advisers building Wills on our law firm's website
Welcome to Legal Consolidated's Estate Planning Standard Policy. The Best Practice Policy is for Accountants, Licensees and Advisers.
There is an obligation by accountants and advisers to initiate, explain and support the needs of a client's:
Estate Planning

Wills

Medical Powers of Attorney

Enduring Powers of Attorney
There is a close relationship that advisers and accountants have with their clients. A natural extension of this relationship includes discussing overall circumstances and estate planning. While a lawyer may see a client for a few hours, an adviser and accountant holds a special fiduciary relationship with their clients and has an unparalleled knowledge of the client's family circumstances and overall affairs.
Often the client, even after many years of requests, still 'can't find the time' to see a taxation lawyer to attend to their Estate Planning. One solution is for you to build the Estate Planning documents on a law firm's website.
You are building two documents: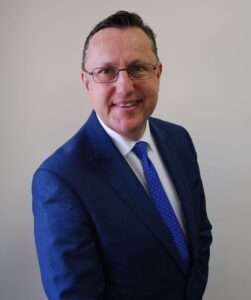 Estate Planning Standards Policy
This sets out the compliance issues for accountants and financial planners building Wills, POAs, Estate Planning and other documents on our law firm's website.
The Policy includes requirements for Accreditation. It is designed for accountants, dealer groups and advisers seeking best practice when building Wills on our law firm's website.
Estate Planning Manual
The Manual contains a wealth of marketing information for you to use to market your Estate Planning services. Use the images and wording as you see fit.
1. Our skill in Estate Planning
I am an Adjunct Professor lecturing both the Estate Planning and Superannuation units at a number of universities around Australia. I have done so since 1999.
Of my seven degrees, four of them are in law including my doctorate. My research was in Estate Planning and succession planning.
I author the two Australian leading textbooks on Estate Planning: CCH Australian Estate Planning and Thompson Reuters' Australian Financial Planning Handbook.
Our '3-Generation Testamentary Trusts' include:
3-Generation Testamentary Trusts – reduces CGT & stamp duty
Super Testamentary Trust – reduces the 17% or 32% tax on Super going to adult children
Bankruptcy Trusts – if a beneficiary is bankrupt
Divorce Protection Trust – if a child separates
Maintenance Trust – where beneficiaries under 18 years of age or unstable
2. Our skill in compliance
Our law firm has a strong pedigree in compliance in law, financial planning and accounting.
I sat on both the Legal Practice Board and Legal Practitioners Complaints Committee.
I was the Convenor of the Law Society's Graduate and Academic Standards committee.
I currently sit on the Tax Institute academic assessment panel for both Advanced Superannuation and Tax for Trusts. I also sit as an Expert Assessment Panel Member. I sat on the Institute's National Discipline Committee.
I was the national chairperson of the Law Council of Australia's Law Management Group
We were in the first group of law firms to achieve the Law Society Quality Practice Standard.
Best Practice in building Estate Planning documents
Build these two documents. They provide you with best practice in building legal documents on our website.
---
Adjunct Professor, Dr Brett Davies, CTA, AIAMA, BJuris, LLB, LLM, MBA, SJD


Legal Consolidated Barristers and Solicitors
Australia wide law firm
Telephone: 1800 141 612
Email: brett@legalconsolidated.com